Penelope Yacht Description
Penelope yacht is a 108.00 ft long motor yacht monohull and spends the summer and winter season in France. It was built by Ferretti in 2020. The yacht layout features 5 cabins and accommodates 10 guests. The cabin arrangement is following: 4 king cabins, 1 queen cabin, 4 double cabins, 1 twin cabin.
The motor yacht features 2 x MAN V12 - 1400 CR (1400 HP) engines .
Accommodation
Penelope sleeps up to 10 guests in 5 cosy cabins: One Master suite on the main deck, 3 double and one Twin with separate beds.
Penelope Yacht Details
€110,000 - €125,000
Weekly price low-high season
160 Litres/Hr
Consumption
Penelope yacht charter price

| # of charter days | Base Price | APA (deposit for provisioning, fuel, docking fees, etc) | Taxes: 20%, exceptions available | Total | | Note |
| --- | --- | --- | --- | --- | --- | --- |
| 14 day charter | 220,000€ to 250,000€ | 44,000€ to 75,000€ | 44,000€ to 50,000€ | 308,000€ to 375,000€ | | Discounts outside the main season are common. |
| 7 day charter | 110,000€ to 125,000€ | 22,000€ to 37,500€ | 22,000€ to 25,000€ | 154,000€ to 187,500€ | | Standard charter rate, base for all calculations. |
| 3 day charter | 55,000€ to 62,500€ | 11,000€ to 18,750€ | 11,000€ to 12,500€ | 77,000€ to 93,750€ | | The usual formula is the 7 day charter rate divided by 6, times the number of days (3). Boat policy might differ. 110,000€ / 6 * 3 days = 55,000€ |
| 1 day charter | 18,333€ to 25,000€ | 3,667€ to 6,250€ | 3,667€ to 4,167€ | 25,667€ to 35,417€ | | Please inquire, the possibility/availability of a 1 day charter needs to be verified. |

All prices are generated by a calculator and serve as a guide for new charterers. Any additional information of the Price Details section has priority over above. Availability is always subject to confirmation. Gratuity not included for it's discretionary character, usually 5%-25% of the Base Price.
Price Details
High season rate: €125,000
Price Terms
Plus Expenses
Penelope Yacht Charter Locations
Summer Season
Winter Season
Features
BBQ: 0
AC: Full
Internet: Onboard WIFI
Cruising Speed: 12
Max Speed: 15
More Specifications
Homeport:
Stabia (Naples)
Diving Yacht offers Rendezvous Diving only
Air Compressor:
Not Onboard
Scuba On Board:
Yacht offers Rendezvous Diving only
Crew
Captain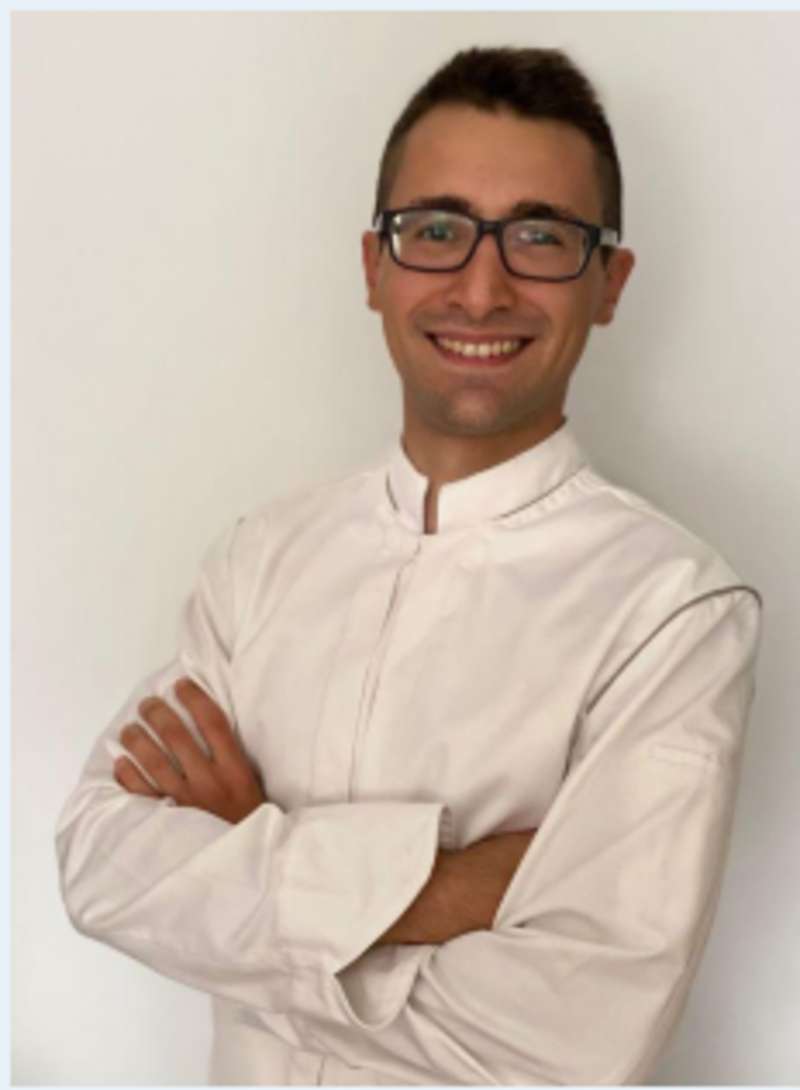 Chef
First Mate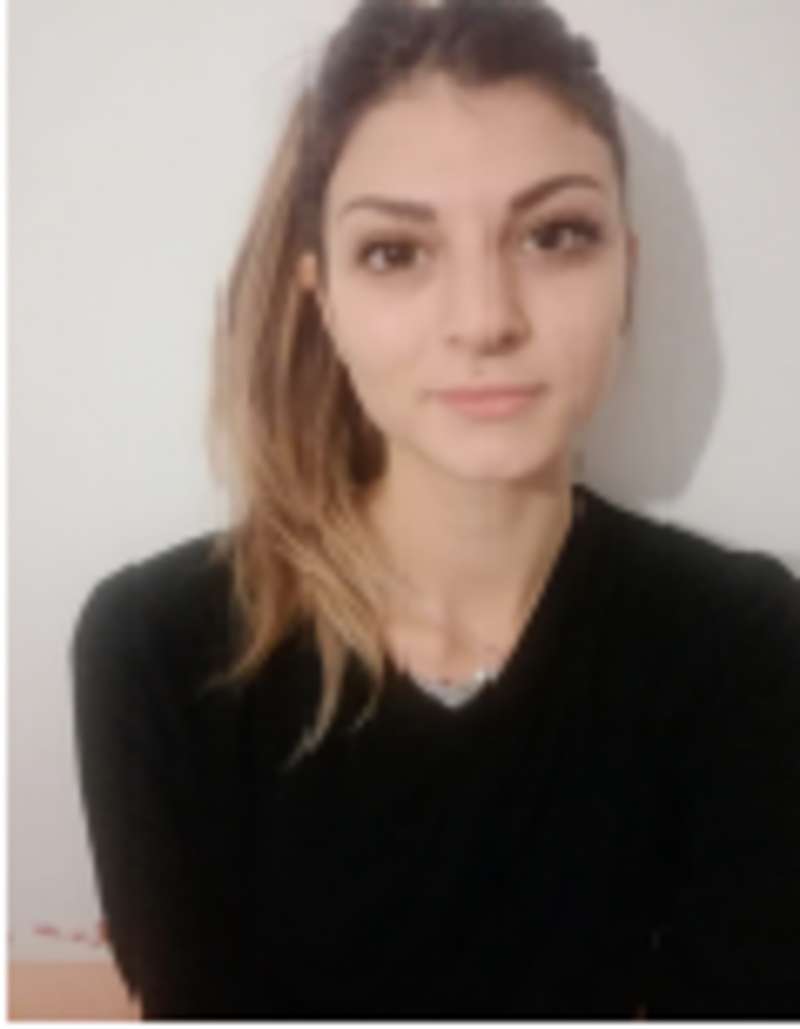 Stewardess
Chief Stewardess
Second Deckhand
Captain: Alessandro Abbate
Captain: Alessandro Abbate, Italian 50 y.o.
Alessandro is a reliable and highly skilled Captain, with many years of experience in the maritime field. His father introduced him to sea life since his young age, bringing him to sea aboard his boat.
Alessandro also has great technical expertise: he oversaw the maintenance and refit of private sailing and motor yachts on different occasions.
His passion for the sea is not limited to the career: in his spare time Alessandro participates in important international regattas, achieving exemplary results and gaining the podium on several occasions.
Italian native speaker, speaks good English.

Chef: Giuseppe Pedaneo, Italian, 26 y.o.
Giuseppe is a well trained and talented Chef graduated from the ALMA School of International Cuisine.
Giuseppe's desire to improve and his passion for cooking allowed him to work in renowned restaurants in Italy and
abroad, learning new techniques.
Giuseppe boasts an extensive experience gained during his experience as Chef De Partie in reputable starred
restaurants in the last 5 years. He is well oriented in international cuisine and flavours thanks to his experience
acquired during his employment as Demi chef de Partie at Bibendum, the 2 Michelin stars restaurant in London.
He also worked as Chef de Partie at "Capri Palace 5 star Hotel" and at "Il Riccio" Ristorante & Beach Club, 1 Michelin
star in Anacapri. His creations incorporate the latest cooking trends, high quality ingredients and a creative flair to
impress and delight guests aboard Penelope.


First Mate: Alessandro Riguzzi, Italian, 33 y.o.
Alessandro is an enthusiastic and valuable team member, keen to deliver a quality guests service thanks to his
hospitality knowledge and experience.
He has worked for serveral years in Monaco and Montecarlo as deckhand aboard M/Y Sarastar 60mt. honing his skills
in the maintenance of the exteriors of the vessel, including handling of tenders and water sports equipment.
Willing to pursue his career in Yachting Industry, Alessandro holds the boat license for the command of pleasure
vessels. Alessandro's positive and helpful attitude creates a pleasant and relaxing atmosphere aboard.
Italian mother tongue, he speaks a good level of English.

Chief Stewardess: Simona Leto, Italian, 48 y.o.
Willful and energic, Simona was born in Calabria and was since ever fond of sea, thanks also to the family activity in the Yachting Industry.
After the scientific degree, she started working very young aboard yachts as stewardess, ensuring a daily cleaning service of the interior areas, dealing with table service and supporting the Chef in the preparation of meals.
Flexible and used to work in group, Simona holds good communications and organization skills enhanced by the latest experiences aboard luxury yachts where she managed guest activities and supported Captain during the mooring.
Italian mother tongue, she speaks a good level of English.


Stewardess: Marta Digirolamo, Italian 27 y.o.
Marta is a cheerful, friendly crew member, used to work in team.
She holds the Silver Service Basic Course, developing competences and skills to offer a five star guests
service. Marta has gained her experience as stewardess working aboard charter yachts helping with house
keeping and cooking. Always focused on advancing her career, she recently worked as second stewardess aboard a 40 mt.
private yacht handling with events management and assisting Captain during anchoring and mooring
operations.
With a keen sense of duty, Marta works hard to make guests' experience aboard the best it can be.
Italian mothertongue, Marta speaks a basic level of English and Spanish.

Antonio Bleve, Second Deckhand, Italian, 24 y.o.
Antonio is a young, friendly and efficient crew member. Fond of sea life since ever, in 2016 he achieves the Technical Diploma in Transports and Logistics "Conduction of the naval means", gaining a solid knowledge in the field of Mechanical Engineering and Machinery, Law of navigation, Logistics of flows and Cargo handling. In 2018 he has the chance to implement his skills, working as sailorman during the summer season in Puglia at the guidance of a boat- powered by 9mt., training to perform approaches and berths at the docks. Later he has the opportunity to improve his English knowledge, during a 5 month stay in the United Kingdom. Once back in Italy, Antonio gives up again to the call of sea and embarks as Official Blanket Cadet on a 24mt yacht pleasure vessel used for charter where he carries out the duties related to all phases of navigation (support to the commander in mooring operations and assistance to navigation) and extraordinary activities like support to the staff of yard in the operations of cleaning of hull and flap and launch of the ship. Used to work in team, he holds also the knowledge of the main on-board software.
Italian mothertongue, Antonio speaks a good level of English.





Reviews
Awesome Trip!
12-19 June 2022
Amalfi Coast

We thought the entire trip was awesome. It's very diffcult to pick a favorite moment as all the experiences had different highlights and each island had its own personality.
The captain did a great job of working around the schedule to make sure were comfortable and enjoyed all the different areas!

Thank you!
Mr. V.
Gallery
More Yachts Like Penelope
6536
http://www.centralyachtagent.com/snapins/json-ebrochure.php?idin=6536&uid=2395&user=2395
5
Power
N
https://www.centralyachtagent.com/yachtadmin/yachtlg/yacht6536/6536brochure88.jpg
10
W. Med -Naples/Sicily, W. Med -Riviera/Cors/Sard.
W. Med -Naples/Sicily, W. Med -Riviera/Cors/Sard.
108.00
7.68
2.2
a:35:{s:12:"salon_stereo";s:1:"0";s:8:"salon_tv";s:1:"0";s:6:"sat_tv";s:3:"Yes";s:17:"multimedia_system";s:0:"";s:4:"nude";s:3:"Inq";s:5:"books";s:0:"";s:9:"crew_pets";s:2:"No";s:8:"pet_type";s:0:"";s:10:"guest_pets";s:1:"0";s:9:"camcorder";s:1:"0";s:14:"number_dine_in";s:0:"";s:11:"water_maker";s:0:"";s:14:"water_capacity";s:0:"";s:9:"ice_maker";s:1:"0";s:14:"number_of_dvds";s:0:"";s:13:"number_of_cds";s:0:"";s:11:"board_games";s:1:"0";s:10:"sun_awning";s:1:"0";s:6:"bimini";s:1:"0";s:13:"special_diets";s:3:"Inq";s:6:"kosher";s:3:"Inq";s:3:"bbq";s:1:"0";s:12:"gay_charters";s:3:"Inq";s:17:"yachtNudeCharters";s:3:"Inq";s:10:"hairdryers";s:1:"0";s:22:"number_of_port_hatches";s:0:"";s:7:"smoking";s:0:"";s:11:"crew_smokes";s:3:"Inq";s:11:"children_ok";s:1:"0";s:17:"minimum_child_age";s:0:"";s:9:"generator";s:0:"";s:8:"inverter";s:0:"";s:8:"voltages";s:0:"";s:7:"hammock";s:0:"";s:10:"windscoops";s:0:"";}
Full
0
Onboard WIFI
2 x MAN V12 - 1400 CR (1400 HP)
2020
Ferretti
Penelope sleeps up to 10 guests in 5 cosy cabins: One Master suite on the main deck, 3 double and one Twin with separate beds.
EUR
€
110000
110000
125000
VAT exempt

Alessandro is a reliable and highly skilled Captain, with many years of experience in the maritime field. His father introduced him to sea life since his young age, bringing him to sea aboard his boat.
Alessandro also has great technical expertise: he oversaw the maintenance and refit of private sailing and motor yachts on different occasions.
His passion for the sea is not limited to the career: in his spare time Alessandro participates in important international regattas, achieving exemplary results and gaining the podium on several occasions.
Italian native speaker, speaks good English.

Chef: Giuseppe Pedaneo, Italian, 26 y.o.
Giuseppe is a well trained and talented Chef graduated from the ALMA School of International Cuisine.
Giuseppe's desire to improve and his passion for cooking allowed him to work in renowned restaurants in Italy and
abroad, learning new techniques.
Giuseppe boasts an extensive experience gained during his experience as Chef De Partie in reputable starred
restaurants in the last 5 years. He is well oriented in international cuisine and flavours thanks to his experience
acquired during his employment as Demi chef de Partie at Bibendum, the 2 Michelin stars restaurant in London.
He also worked as Chef de Partie at "Capri Palace 5 star Hotel" and at "Il Riccio" Ristorante & Beach Club, 1 Michelin
star in Anacapri. His creations incorporate the latest cooking trends, high quality ingredients and a creative flair to
impress and delight guests aboard Penelope.


First Mate: Alessandro Riguzzi, Italian, 33 y.o.
Alessandro is an enthusiastic and valuable team member, keen to deliver a quality guests service thanks to his
hospitality knowledge and experience.
He has worked for serveral years in Monaco and Montecarlo as deckhand aboard M/Y Sarastar 60mt. honing his skills
in the maintenance of the exteriors of the vessel, including handling of tenders and water sports equipment.
Willing to pursue his career in Yachting Industry, Alessandro holds the boat license for the command of pleasure
vessels. Alessandro's positive and helpful attitude creates a pleasant and relaxing atmosphere aboard.
Italian mother tongue, he speaks a good level of English.

Chief Stewardess: Simona Leto, Italian, 48 y.o.
Willful and energic, Simona was born in Calabria and was since ever fond of sea, thanks also to the family activity in the Yachting Industry.
After the scientific degree, she started working very young aboard yachts as stewardess, ensuring a daily cleaning service of the interior areas, dealing with table service and supporting the Chef in the preparation of meals.
Flexible and used to work in group, Simona holds good communications and organization skills enhanced by the latest experiences aboard luxury yachts where she managed guest activities and supported Captain during the mooring.
Italian mother tongue, she speaks a good level of English.


Stewardess: Marta Digirolamo, Italian 27 y.o.
Marta is a cheerful, friendly crew member, used to work in team.
She holds the Silver Service Basic Course, developing competences and skills to offer a five star guests
service. Marta has gained her experience as stewardess working aboard charter yachts helping with house
keeping and cooking. Always focused on advancing her career, she recently worked as second stewardess aboard a 40 mt.
private yacht handling with events management and assisting Captain during anchoring and mooring
operations.
With a keen sense of duty, Marta works hard to make guests' experience aboard the best it can be.
Italian mothertongue, Marta speaks a basic level of English and Spanish.

Antonio Bleve, Second Deckhand, Italian, 24 y.o.
Antonio is a young, friendly and efficient crew member. Fond of sea life since ever, in 2016 he achieves the Technical Diploma in Transports and Logistics "Conduction of the naval means", gaining a solid knowledge in the field of Mechanical Engineering and Machinery, Law of navigation, Logistics of flows and Cargo handling. In 2018 he has the chance to implement his skills, working as sailorman during the summer season in Puglia at the guidance of a boat- powered by 9mt., training to perform approaches and berths at the docks. Later he has the opportunity to improve his English knowledge, during a 5 month stay in the United Kingdom. Once back in Italy, Antonio gives up again to the call of sea and embarks as Official Blanket Cadet on a 24mt yacht pleasure vessel used for charter where he carries out the duties related to all phases of navigation (support to the commander in mooring operations and assistance to navigation) and extraordinary activities like support to the staff of yard in the operations of cleaning of hull and flap and launch of the ship. Used to work in team, he holds also the knowledge of the main on-board software.
Italian mothertongue, Antonio speaks a good level of English.




";s:5:"photo";s:0:"";s:4:"size";s:1:"6";s:12:"captain_name";s:17:"Alessandro Abbate";s:14:"captain_nation";s:8:"Italian ";s:12:"captain_born";s:2:"50";s:15:"captain_license";s:0:"";s:18:"captain_yr_sailing";s:1:"0";s:21:"captain_yr_chartering";s:1:"0";s:17:"captain_languages";s:26:"Italian, English, Spanish ";s:9:"crew_name";s:0:"";s:16:"crew_nationality";s:0:"";s:12:"crew_license";s:0:"";s:15:"crew_yr_sailing";s:1:"0";s:18:"crew_yr_chartering";s:1:"0";s:7:"crewimg";a:6:{i:1;a:2:{s:3:"url";s:76:"https://www.centralyachtagent.com/yachtadmin/yachtlg/yacht6536/6536crew1.jpg";s:4:"desc";s:7:"Captain";}i:2;a:2:{s:3:"url";s:73:"https://www.centralyachtagent.com/yachtadmin/yachtimg/yacht6536/6536crew2";s:4:"desc";s:5:"Chef ";}i:3;a:2:{s:3:"url";s:76:"https://www.centralyachtagent.com/yachtadmin/yachtlg/yacht6536/6536crew3.jpg";s:4:"desc";s:11:"First Mate ";}i:4;a:2:{s:3:"url";s:73:"https://www.centralyachtagent.com/yachtadmin/yachtimg/yacht6536/6536crew4";s:4:"desc";s:12:"Stewardess ";}i:5;a:2:{s:3:"url";s:76:"https://www.centralyachtagent.com/yachtadmin/yachtlg/yacht6536/6536crew5.jpg";s:4:"desc";s:16:"Chief Stewardess";}i:6;a:2:{s:3:"url";s:76:"https://www.centralyachtagent.com/yachtadmin/yachtlg/yacht6536/6536crew6.jpg";s:4:"desc";s:16:"Second Deckhand ";}}}
a:16:{s:4:"info";s:5356:"Captain: Alessandro Abbate, Italian 50 y.o.
https://www.centralyachtagent.com/yachtadmin/yachtlg/yacht6536/6536brochure1.jpg
Navetta 33 is the semi-displacement yacht that turns true sophistication into absolute luxury. With her chic, essential aesthetic style, this amazing superyacht is not afraid to reveal her high-tech side. Thanks to the ingenious bulbous bow, she assures best-in-class stability and seaworthiness with a range of around 2,000 nautical miles. Inside, every space is an affirmation of the Navetta 33 vision and her owner's unique character. The areas dedicated to the family and their guests open up on all 4 decks from the wide-body master suite forward on the main deck to the 4 guest cabins below. And the stylistic watchword is elegance. Penelope is runned by a stable crew of 6 led by Captain Alessandro Abbate. The base crew has already worked together in 2018 and 2019 with huge success on board the preceding Ferretti Custom Line 97 Penelope (same name/same owner).
a:18:{i:2;a:2:{s:3:"url";s:81:"https://www.centralyachtagent.com/yachtadmin/yachtimg/yacht6536/6536brochure2.jpg";s:4:"desc";s:8:"Sailing ";}i:3;a:2:{s:3:"url";s:80:"https://www.centralyachtagent.com/yachtadmin/yachtlg/yacht6536/6536brochure3.jpg";s:4:"desc";s:21:"Aft deck lounge area ";}i:4;a:2:{s:3:"url";s:80:"https://www.centralyachtagent.com/yachtadmin/yachtlg/yacht6536/6536brochure4.jpg";s:4:"desc";s:23:"Upper deck lounge area ";}i:5;a:2:{s:3:"url";s:80:"https://www.centralyachtagent.com/yachtadmin/yachtlg/yacht6536/6536brochure5.jpg";s:4:"desc";s:34:"Upper deck al fresco dining table ";}i:6;a:2:{s:3:"url";s:80:"https://www.centralyachtagent.com/yachtadmin/yachtlg/yacht6536/6536brochure6.jpg";s:4:"desc";s:8:"Sundeck ";}i:7;a:2:{s:3:"url";s:80:"https://www.centralyachtagent.com/yachtadmin/yachtlg/yacht6536/6536brochure7.jpg";s:4:"desc";s:22:"Sundeck tapis roulant ";}i:8;a:2:{s:3:"url";s:80:"https://www.centralyachtagent.com/yachtadmin/yachtlg/yacht6536/6536brochure8.jpg";s:4:"desc";s:17:"Master stateroom ";}i:9;a:2:{s:3:"url";s:80:"https://www.centralyachtagent.com/yachtadmin/yachtlg/yacht6536/6536brochure9.jpg";s:4:"desc";s:22:"Master stateroom sofa ";}i:10;a:2:{s:3:"url";s:81:"https://www.centralyachtagent.com/yachtadmin/yachtlg/yacht6536/6536brochure10.jpg";s:4:"desc";s:10:"Vip Cabin ";}i:11;a:2:{s:3:"url";s:81:"https://www.centralyachtagent.com/yachtadmin/yachtlg/yacht6536/6536brochure11.jpg";s:4:"desc";s:13:"Double Cabin ";}i:12;a:2:{s:3:"url";s:81:"https://www.centralyachtagent.com/yachtadmin/yachtlg/yacht6536/6536brochure12.jpg";s:4:"desc";s:11:"Twin Cabin ";}i:13;a:2:{s:3:"url";s:81:"https://www.centralyachtagent.com/yachtadmin/yachtlg/yacht6536/6536brochure13.jpg";s:4:"desc";s:16:"Main deck salon ";}i:14;a:2:{s:3:"url";s:81:"https://www.centralyachtagent.com/yachtadmin/yachtlg/yacht6536/6536brochure14.jpg";s:4:"desc";s:25:"Salon formal dining zone ";}i:15;a:2:{s:3:"url";s:81:"https://www.centralyachtagent.com/yachtadmin/yachtlg/yacht6536/6536brochure15.jpg";s:4:"desc";s:14:"Main salon tv ";}i:16;a:2:{s:3:"url";s:81:"https://www.centralyachtagent.com/yachtadmin/yachtlg/yacht6536/6536brochure16.jpg";s:4:"desc";s:17:"Upper deck salon ";}i:17;a:2:{s:3:"url";s:81:"https://www.centralyachtagent.com/yachtadmin/yachtlg/yacht6536/6536brochure17.jpg";s:4:"desc";s:7:"Galley ";}i:18;a:2:{s:3:"url";s:81:"https://www.centralyachtagent.com/yachtadmin/yachtlg/yacht6536/6536brochure18.jpg";s:4:"desc";s:23:"Retractable beach club ";}i:19;a:2:{s:3:"url";s:81:"https://www.centralyachtagent.com/yachtadmin/yachtlg/yacht6536/6536brochure19.jpg";s:4:"desc";s:21:"Tender 5.05 Williams ";}}
a:2:{i:1;a:1:{s:3:"url";s:76:"https://www.centralyachtagent.com/yachtadmin/yachtlg/yacht6536/6536menu1.jpg";}i:2;a:1:{s:3:"url";s:76:"https://www.centralyachtagent.com/yachtadmin/yachtlg/yacht6536/6536menu2.jpg";}}
https://www.youtube.com/embed/eERgbLrR5C4
http://www.cyabrochure.com/ebn/2395/pdhaX/6536/1
http://www.cyabrochure.com/ebn/2395/pdhaX/6536/3
a:24:{s:4:"tube";s:3:"Yes";s:6:"guests";s:2:"10";s:8:"maxspeed";s:2:"15";s:11:"pref_pickup";N;s:12:"other_pickup";N;s:5:"draft";s:3:"2.2";s:14:"cruising_speed";s:2:"12";s:7:"helipad";s:2:"No";s:2:"ac";s:4:"Full";s:8:"ac_night";s:2:"No";s:5:"built";s:4:"2020";s:10:"turnaround";s:0:"";s:6:"cabins";s:1:"5";s:4:"king";s:1:"4";s:5:"queen";s:1:"1";s:6:"double";s:1:"4";s:6:"single";s:1:"0";s:4:"twin";s:1:"1";s:7:"pullman";s:1:"0";s:7:"showers";s:1:"5";s:6:"basins";s:1:"0";s:5:"heads";s:1:"0";s:14:"electric_heads";s:1:"0";s:7:"jacuzzi";s:3:"Yes";}
a:7:{s:4:"flag";s:7:"Italian";s:8:"homeport";s:16:"Stabia (Naples) ";s:13:"resort_course";s:0:"";s:12:"yacht_permit";s:1:"0";s:13:"yacht_license";s:1:"0";s:9:"yacht_mca";s:1:"0";s:15:"yacht_insurance";s:0:"";}
a:22:{s:11:"dinghy_size";s:0:"";s:12:"kayaks_1_pax";s:1:"0";s:12:"kayaks_2_pax";s:1:"0";s:9:"dinghy_hp";s:0:"";s:13:"floating_mats";s:1:"0";s:10:"dinghy_pax";s:0:"";s:13:"swim_platform";s:0:"";s:16:"water_skis_adult";s:3:"Yes";s:15:"boarding_ladder";s:0:"";s:15:"water_skis_kids";s:1:"0";s:14:"sailing_dinghy";s:0:"";s:8:"jet_skis";s:1:"0";s:11:"beach_games";s:1:"0";s:12:"wave_runners";s:3:"Yes";s:9:"kneeboard";s:1:"0";s:10:"windsurfer";s:1:"0";s:12:"snorkel_gear";s:1:"0";s:17:"underwater_camera";s:1:"0";s:7:"scurfer";s:1:"0";s:16:"underwater_video";s:1:"0";s:10:"wake_board";s:1:"0";s:11:"paddleboard";s:1:"0";}
4
1
0
4
1
0
0
0
Italy
160
12
15

Alessandro is a reliable and highly skilled Captain, with many years of experience in the maritime field. His father introduced him to sea life since his young age, bringing him to sea aboard his boat.
Alessandro also has great technical expertise: he oversaw the maintenance and refit of private sailing and motor yachts on different occasions.
His passion for the sea is not limited to the career: in his spare time Alessandro participates in important international regattas, achieving exemplary results and gaining the podium on several occasions.
Italian native speaker, speaks good English.

Chef: Giuseppe Pedaneo, Italian, 26 y.o.
Giuseppe is a well trained and talented Chef graduated from the ALMA School of International Cuisine.
Giuseppe's desire to improve and his passion for cooking allowed him to work in renowned restaurants in Italy and
abroad, learning new techniques.
Giuseppe boasts an extensive experience gained during his experience as Chef De Partie in reputable starred
restaurants in the last 5 years. He is well oriented in international cuisine and flavours thanks to his experience
acquired during his employment as Demi chef de Partie at Bibendum, the 2 Michelin stars restaurant in London.
He also worked as Chef de Partie at "Capri Palace 5 star Hotel" and at "Il Riccio" Ristorante & Beach Club, 1 Michelin
star in Anacapri. His creations incorporate the latest cooking trends, high quality ingredients and a creative flair to
impress and delight guests aboard Penelope.


First Mate: Alessandro Riguzzi, Italian, 33 y.o.
Alessandro is an enthusiastic and valuable team member, keen to deliver a quality guests service thanks to his
hospitality knowledge and experience.
He has worked for serveral years in Monaco and Montecarlo as deckhand aboard M/Y Sarastar 60mt. honing his skills
in the maintenance of the exteriors of the vessel, including handling of tenders and water sports equipment.
Willing to pursue his career in Yachting Industry, Alessandro holds the boat license for the command of pleasure
vessels. Alessandro's positive and helpful attitude creates a pleasant and relaxing atmosphere aboard.
Italian mother tongue, he speaks a good level of English.

Chief Stewardess: Simona Leto, Italian, 48 y.o.
Willful and energic, Simona was born in Calabria and was since ever fond of sea, thanks also to the family activity in the Yachting Industry.
After the scientific degree, she started working very young aboard yachts as stewardess, ensuring a daily cleaning service of the interior areas, dealing with table service and supporting the Chef in the preparation of meals.
Flexible and used to work in group, Simona holds good communications and organization skills enhanced by the latest experiences aboard luxury yachts where she managed guest activities and supported Captain during the mooring.
Italian mother tongue, she speaks a good level of English.


Stewardess: Marta Digirolamo, Italian 27 y.o.
Marta is a cheerful, friendly crew member, used to work in team.
She holds the Silver Service Basic Course, developing competences and skills to offer a five star guests
service. Marta has gained her experience as stewardess working aboard charter yachts helping with house
keeping and cooking. Always focused on advancing her career, she recently worked as second stewardess aboard a 40 mt.
private yacht handling with events management and assisting Captain during anchoring and mooring
operations.
With a keen sense of duty, Marta works hard to make guests' experience aboard the best it can be.
Italian mothertongue, Marta speaks a basic level of English and Spanish.

Antonio Bleve, Second Deckhand, Italian, 24 y.o.
Antonio is a young, friendly and efficient crew member. Fond of sea life since ever, in 2016 he achieves the Technical Diploma in Transports and Logistics "Conduction of the naval means", gaining a solid knowledge in the field of Mechanical Engineering and Machinery, Law of navigation, Logistics of flows and Cargo handling. In 2018 he has the chance to implement his skills, working as sailorman during the summer season in Puglia at the guidance of a boat- powered by 9mt., training to perform approaches and berths at the docks. Later he has the opportunity to improve his English knowledge, during a 5 month stay in the United Kingdom. Once back in Italy, Antonio gives up again to the call of sea and embarks as Official Blanket Cadet on a 24mt yacht pleasure vessel used for charter where he carries out the duties related to all phases of navigation (support to the commander in mooring operations and assistance to navigation) and extraordinary activities like support to the staff of yard in the operations of cleaning of hull and flap and launch of the ship. Used to work in team, he holds also the knowledge of the main on-board software.
Italian mothertongue, Antonio speaks a good level of English.




";s:14:"yachtCrewPhoto";s:0:"";s:13:"yachtCrew1Pic";s:76:"https://www.centralyachtagent.com/yachtadmin/yachtlg/yacht6536/6536crew1.jpg";s:13:"yachtCrew2Pic";s:73:"https://www.centralyachtagent.com/yachtadmin/yachtimg/yacht6536/6536crew2";s:13:"yachtCrew3Pic";s:76:"https://www.centralyachtagent.com/yachtadmin/yachtlg/yacht6536/6536crew3.jpg";s:13:"yachtCrew4Pic";s:73:"https://www.centralyachtagent.com/yachtadmin/yachtimg/yacht6536/6536crew4";s:13:"yachtCrew5Pic";s:76:"https://www.centralyachtagent.com/yachtadmin/yachtlg/yacht6536/6536crew5.jpg";s:13:"yachtCrew6Pic";s:76:"https://www.centralyachtagent.com/yachtadmin/yachtlg/yacht6536/6536crew6.jpg";s:13:"yachtCrew7Pic";s:0:"";s:13:"yachtCrew8Pic";s:0:"";s:13:"yachtCrew9Pic";s:0:"";s:14:"yachtCrew10Pic";s:0:"";s:14:"yachtCrew1Name";s:17:"Alessandro Abbate";s:14:"yachtCrew2Name";s:17:"Giuseppe Pedaneo ";s:14:"yachtCrew3Name";s:19:"Alessandro Riguzzi ";s:14:"yachtCrew4Name";s:17:"Marta Digirolamo ";s:14:"yachtCrew5Name";s:14:"Marika Daversa";s:14:"yachtCrew6Name";s:14:"Antonio Bleve ";s:14:"yachtCrew7Name";s:0:"";s:14:"yachtCrew8Name";s:0:"";s:14:"yachtCrew9Name";s:0:"";s:15:"yachtCrew10Name";s:0:"";s:15:"yachtCrew1Title";s:7:"Captain";s:15:"yachtCrew2Title";s:5:"Chef ";s:15:"yachtCrew3Title";s:11:"First Mate ";s:15:"yachtCrew4Title";s:12:"Stewardess ";s:15:"yachtCrew5Title";s:16:"Chief Stewardess";s:15:"yachtCrew6Title";s:16:"Second Deckhand ";s:15:"yachtCrew7Title";s:0:"";s:15:"yachtCrew8Title";s:0:"";s:15:"yachtCrew9Title";s:0:"";s:16:"yachtCrew10Title";s:0:"";s:9:"yachtFlag";s:7:"Italian";s:13:"yachtHomePort";s:16:"Stabia (Naples) ";s:14:"yachtWBasePort";s:0:"";s:8:"yachtRig";s:0:"";s:14:"yachtGrossTons";s:0:"";s:12:"yachtAcNight";s:2:"No";s:16:"yachtAcSurCharge";s:0:"";s:9:"yachtTubs";s:1:"0";s:20:"yachtLocationDetails";s:0:"";s:10:"yachtTerms";s:4:"MYBA";s:13:"yachtCaptOnly";s:0:"";s:15:"yachtSpecialCon";s:0:"";s:14:"yachtContracts";s:0:"";s:21:"yachtConsumptionUnits";s:9:"Litres/Hr";s:10:"yachtRange";s:0:"";s:11:"yachtPermit";s:1:"0";s:12:"yachtLicense";s:1:"0";s:8:"yachtMca";s:1:"0";s:16:"yachtDeepSeaFish";s:0:"";s:10:"yachtSatTv";s:3:"Yes";s:9:"yachtIpod";s:0:"";s:10:"yachtVideo";s:0:"";s:17:"yachtSailInstruct";s:0:"";s:13:"yachtInternet";s:12:"Onboard WIFI";s:16:"yachtCaptainOnly";s:0:"";s:16:"yachtBrokerNotes";s:0:"";s:10:"yachtNumGC";i:1;s:13:"yachtGC1Title";s:13:"Awesome Trip!";s:8:"yachtGC1";s:399:"12-19 June 2022
Amalfi Coast

We thought the entire trip was awesome. It's very diffcult to pick a favorite moment as all the experiences had different highlights and each island had its own personality.
The captain did a great job of working around the schedule to make sure were comfortable and enjoyed all the different areas!

Thank you!
Mr. V.";s:10:"yachtGC1P1";s:84:"https://www.centralyachtagent.com/yachtadmin/yachtlg/yacht6536/6536guests18537-1.jpg";s:10:"yachtGC1P2";s:84:"https://www.centralyachtagent.com/yachtadmin/yachtlg/yacht6536/6536guests18537-2.jpg";s:10:"yachtGC1P3";s:84:"https://www.centralyachtagent.com/yachtadmin/yachtlg/yacht6536/6536guests18537-3.jpg";s:15:"yachtInsCompany";s:0:"";s:11:"yachtPolicy";s:0:"";s:14:"yachtLiability";s:0:"";s:18:"yachtEffectiveDate";s:0:"";s:17:"yachtContractName";s:0:"";s:18:"yachtCoverageAreas";s:0:"";s:12:"yachtInsFlag";s:0:"";s:16:"yachtInsHomeport";s:0:"";s:11:"yachtRegNum";s:0:"";s:14:"yachtConPhone1";s:0:"";s:14:"yachtConPhone2";s:0:"";s:14:"yachtConPhone3";s:0:"";s:11:"yachtConFax";s:0:"";s:17:"yachtWaveConEmail";s:0:"";s:13:"yachtConOther";s:0:"";s:12:"yachtManager";s:14:"Flying charter";s:16:"yachtManagerName";s:16:"Carlo Pettorosso";s:17:"yachtManagerPhone";s:15:"+39 08119566464";s:16:"yachtManagerToll";s:0:"";s:17:"yachtManagerEmail";s:21:"info@flyingcharter.it";}
O:8:"stdClass":296:{s:7:"yachtId";s:4:"6536";s:9:"yachtName";s:8:"Penelope";s:17:"yachtPreviousName";s:0:"";s:9:"yachtLogo";s:0:"";s:9:"yachtType";s:5:"Power";s:11:"yachtLength";s:5:"33.00";s:13:"yachtPowerCat";s:1:"N";s:8:"sizeFeet";s:9:"108.00 Ft";s:9:"sizeMeter";s:7:"33.00 m";s:9:"yachtBeam";s:4:"7.68";s:10:"yachtDraft";s:3:"2.2";s:10:"yachtUnits";s:6:"Metres";s:8:"yachtPax";s:2:"10";s:11:"yachtCabins";s:1:"5";s:9:"yachtKing";s:1:"4";s:10:"yachtQueen";s:1:"1";s:17:"yachtSingleCabins";s:1:"0";s:17:"yachtDoubleCabins";s:1:"4";s:15:"yachtTwinCabins";s:1:"1";s:18:"yachtPullmanCabins";s:1:"0";s:10:"yachtRefit";s:0:"";s:12:"yachtHelipad";s:2:"No";s:12:"yachtJacuzzi";s:3:"Yes";s:8:"yachtGym";s:3:"Yes";s:16:"yachtStabilizers";s:2:"AU";s:14:"yachtElevators";s:2:"No";s:21:"yachtWheelChairAccess";s:2:"No";s:7:"yachtAc";s:4:"Full";s:15:"yachtPrefPickUp";s:0:"";s:16:"yachtOtherPickUp";s:0:"";s:15:"yachtTurnAround";s:0:"";s:14:"yachtYearBuilt";s:4:"2020";s:12:"yachtBuilder";s:8:"Ferretti";s:14:"yachtBrokerWeb";s:33:"http://www.viewyacht.com/penelope";s:12:"yachtUserWeb";s:48:"http://www.cyabrochure.com/ebn/2395/pdhaX/6536/1";s:13:"yachtVideoUrl";s:41:"https://www.youtube.com/embed/eERgbLrR5C4";s:12:"yachtV360Url";s:0:"";s:16:"yachtCruiseSpeed";s:2:"12";s:13:"yachtMaxSpeed";s:2:"15";s:19:"yachtAccommodations";s:128:"Penelope sleeps up to 10 guests in 5 cosy cabins: One Master suite on the main deck, 3 double and one Twin with separate beds. ";s:14:"yachtHighPrice";s:14:"€125,000";s:13:"yachtLowPrice";s:14:"€110,000";s:21:"yachtHighNumericPrice";s:6:"125000";s:20:"yachtLowNumericPrice";s:6:"110000";s:19:"yachtCurrencySymbol";s:7:"€";s:13:"yachtCurrency";s:3:"EUR";s:17:"yachtPriceDetails";s:10:"VAT exempt";s:14:"yachtTermsType";s:13:"Plus Expenses";s:17:"yachtTermsTypeNum";s:1:"0";s:11:"yachtVcrDvd";s:1:"0";s:16:"yachtSalonStereo";s:1:"0";s:11:"yachtNumDvd";s:0:"";s:11:"yachtNumCds";s:0:"";s:15:"yachtBoardGames";s:1:"0";s:13:"yachtNumBooks";s:0:"";s:14:"yachtCamCorder";s:1:"0";s:14:"yachtNumDineIn";s:0:"";s:14:"yachtSunAwning";s:1:"0";s:12:"yachtHammock";s:0:"";s:15:"yachtWindScoops";s:0:"";s:15:"yachtDeckShower";s:1:"0";s:11:"yachtBimini";s:1:"0";s:17:"yachtSpecialDiets";s:3:"Inq";s:11:"yachtKosher";s:3:"Inq";s:8:"yachtBBQ";s:1:"0";s:16:"yachtGayCharters";s:3:"Inq";s:17:"yachtNudeCharters";s:3:"Inq";s:14:"yachtHairDryer";s:1:"0";s:13:"yachtNumHatch";s:0:"";s:15:"yachtGuestSmoke";s:0:"";s:13:"yachtGuestPet";s:1:"0";s:20:"yachtChildrenAllowed";s:1:"0";s:16:"yachtMinChildAge";s:0:"";s:14:"yachtGenerator";s:0:"";s:12:"yachtEngines";s:31:"2 x MAN V12 - 1400 CR (1400 HP)";s:9:"yachtFuel";s:3:"160";s:13:"yachtInverter";s:0:"";s:13:"yachtVoltages";s:0:"";s:15:"yachtWaterMaker";s:0:"";s:18:"yachtWaterCapacity";s:0:"";s:13:"yachtIceMaker";s:1:"0";s:11:"yachtDinghy";s:0:"";s:13:"yachtDinghyHp";s:0:"";s:14:"yachtDinghyPax";s:0:"";s:15:"yachtAdultWSkis";s:3:"Yes";s:13:"yachtKidsSkis";s:1:"0";s:12:"yachtJetSkis";s:1:"0";s:12:"yachtWaveRun";s:3:"Yes";s:14:"yachtKneeBoard";s:1:"0";s:18:"yachtStandUpPaddle";s:1:"0";s:13:"yachtWindSurf";s:1:"0";s:16:"yachtGearSnorkel";s:1:"0";s:9:"yachtTube";s:3:"Yes";s:12:"yachtScurfer";s:1:"0";s:14:"yachtWakeBoard";s:1:"0";s:14:"yacht1ManKayak";s:1:"0";s:14:"yacht2ManKayak";s:1:"0";s:11:"yachtSeaBob";s:2:"No";s:15:"yachtSeaScooter";s:2:"No";s:17:"yachtKiteBoarding";s:0:"";s:24:"yachtKiteBoardingDetails";s:0:"";s:15:"yachtFishPermit";s:0:"";s:14:"yachtFloatMats";s:1:"0";s:17:"yachtSwimPlatform";s:0:"";s:19:"yachtBoardingLadder";s:0:"";s:18:"yachtDinghySailing";s:0:"";s:15:"yachtGamesBeach";s:1:"0";s:16:"yachtFishingGear";s:1:"0";s:17:"yachtFishGearType";s:0:"";s:16:"yachtNumFishRods";s:0:"";s:18:"yachtUnderWaterCam";s:1:"0";s:20:"yachtUnderWaterVideo";s:1:"0";s:19:"yachtGreenMakeWater";s:0:"";s:21:"yachtGreenReuseBottle";s:0:"";s:15:"yachtGreenOther";s:0:"";s:17:"yachtScubaOnboard";s:35:"Yacht offers Rendezvous Diving only";s:17:"yachtResortCourse";s:0:"";s:15:"yachtFullCourse";s:0:"";s:16:"yachtLicenseInfo";s:1:"-";s:15:"yachtCompressor";s:11:"Not Onboard";s:17:"yachtNumDiveTanks";s:1:"0";s:11:"yachtNumBCS";s:1:"0";s:12:"yachtNumRegs";s:1:"0";s:16:"yachtNumWetSuits";s:1:"0";s:15:"yachtNumWeights";s:1:"0";s:14:"yachtNumDivers";s:1:"0";s:13:"yachtNumDives";s:0:"";s:18:"yachtNumNightDives";s:1:"0";s:18:"yachtNumDiveLights";s:1:"0";s:13:"yachtDiveInfo";s:0:"";s:14:"yachtDiveCosts";s:0:"";s:9:"yachtPic1";s:80:"https://www.centralyachtagent.com/yachtadmin/yachtlg/yacht6536/6536brochure1.jpg";s:10:"yachtDesc1";s:891:"Navetta 33 is the semi-displacement yacht that turns true sophistication into absolute luxury. With her chic, essential aesthetic style, this amazing superyacht is not afraid to reveal her high-tech side. Thanks to the ingenious bulbous bow, she assures best-in-class stability and seaworthiness with a range of around 2,000 nautical miles. Inside, every space is an affirmation of the Navetta 33 vision and her owner's unique character. The areas dedicated to the family and their guests open up on all 4 decks from the wide-body master suite forward on the main deck to the 4 guest cabins below. And the stylistic watchword is elegance. Penelope is runned by a stable crew of 6 led by Captain Alessandro Abbate. The base crew has already worked together in 2018 and 2019 with huge success on board the preceding Ferretti Custom Line 97 Penelope (same name/same owner). ";s:9:"yachtPic2";s:81:"https://www.centralyachtagent.com/yachtadmin/yachtimg/yacht6536/6536brochure2.jpg";s:10:"yachtDesc2";s:8:"Sailing ";s:9:"yachtPic3";s:80:"https://www.centralyachtagent.com/yachtadmin/yachtlg/yacht6536/6536brochure3.jpg";s:10:"yachtDesc3";s:21:"Aft deck lounge area ";s:9:"yachtPic4";s:80:"https://www.centralyachtagent.com/yachtadmin/yachtlg/yacht6536/6536brochure4.jpg";s:10:"yachtDesc4";s:23:"Upper deck lounge area ";s:9:"yachtPic5";s:80:"https://www.centralyachtagent.com/yachtadmin/yachtlg/yacht6536/6536brochure5.jpg";s:10:"yachtDesc5";s:34:"Upper deck al fresco dining table ";s:9:"yachtPic6";s:80:"https://www.centralyachtagent.com/yachtadmin/yachtlg/yacht6536/6536brochure6.jpg";s:10:"yachtDesc6";s:8:"Sundeck ";s:9:"yachtPic7";s:80:"https://www.centralyachtagent.com/yachtadmin/yachtlg/yacht6536/6536brochure7.jpg";s:10:"yachtDesc7";s:22:"Sundeck tapis roulant ";s:9:"yachtPic8";s:80:"https://www.centralyachtagent.com/yachtadmin/yachtlg/yacht6536/6536brochure8.jpg";s:10:"yachtDesc8";s:17:"Master stateroom ";s:9:"yachtPic9";s:80:"https://www.centralyachtagent.com/yachtadmin/yachtlg/yacht6536/6536brochure9.jpg";s:10:"yachtDesc9";s:22:"Master stateroom sofa ";s:10:"yachtPic10";s:81:"https://www.centralyachtagent.com/yachtadmin/yachtlg/yacht6536/6536brochure10.jpg";s:11:"yachtDesc10";s:10:"Vip Cabin ";s:10:"yachtPic11";s:81:"https://www.centralyachtagent.com/yachtadmin/yachtlg/yacht6536/6536brochure11.jpg";s:11:"yachtDesc11";s:13:"Double Cabin ";s:10:"yachtPic12";s:81:"https://www.centralyachtagent.com/yachtadmin/yachtlg/yacht6536/6536brochure12.jpg";s:11:"yachtDesc12";s:11:"Twin Cabin ";s:10:"yachtPic13";s:81:"https://www.centralyachtagent.com/yachtadmin/yachtlg/yacht6536/6536brochure13.jpg";s:11:"yachtDesc13";s:16:"Main deck salon ";s:10:"yachtPic14";s:81:"https://www.centralyachtagent.com/yachtadmin/yachtlg/yacht6536/6536brochure14.jpg";s:11:"yachtDesc14";s:25:"Salon formal dining zone ";s:10:"yachtPic15";s:81:"https://www.centralyachtagent.com/yachtadmin/yachtlg/yacht6536/6536brochure15.jpg";s:11:"yachtDesc15";s:14:"Main salon tv ";s:10:"yachtPic16";s:81:"https://www.centralyachtagent.com/yachtadmin/yachtlg/yacht6536/6536brochure16.jpg";s:11:"yachtDesc16";s:17:"Upper deck salon ";s:10:"yachtPic17";s:81:"https://www.centralyachtagent.com/yachtadmin/yachtlg/yacht6536/6536brochure17.jpg";s:11:"yachtDesc17";s:7:"Galley ";s:10:"yachtPic18";s:81:"https://www.centralyachtagent.com/yachtadmin/yachtlg/yacht6536/6536brochure18.jpg";s:11:"yachtDesc18";s:23:"Retractable beach club ";s:10:"yachtPic19";s:81:"https://www.centralyachtagent.com/yachtadmin/yachtlg/yacht6536/6536brochure19.jpg";s:11:"yachtDesc19";s:21:"Tender 5.05 Williams ";s:11:"yachtLayout";s:81:"https://www.centralyachtagent.com/yachtadmin/yachtlg/yacht6536/6536brochure88.jpg";s:18:"yachtFullEbrochure";s:48:"http://www.cyabrochure.com/ebn/2395/pdhaX/6536/3";s:14:"yachtFullRates";s:48:"http://www.cyabrochure.com/ebn/2395/pdhaX/6536/4";s:14:"yachtOtherToys";s:0:"";s:19:"yachtOtherEntertain";s:0:"";s:16:"yachtCommunicate";s:0:"";s:15:"yachtSummerArea";s:49:"W. Med -Naples/Sicily, W. Med -Riviera/Cors/Sard.";s:15:"yachtWinterArea";s:49:"W. Med -Naples/Sicily, W. Med -Riviera/Cors/Sard.";s:12:"yachtShowers";s:1:"5";s:15:"yachtWashBasins";s:1:"0";s:10:"yachtHeads";s:1:"0";s:18:"yachtElectricHeads";s:1:"0";s:14:"yachtTpInHeads";s:0:"";s:15:"yachtSampleMenu";s:0:"";s:13:"yachtMenu1Pic";s:76:"https://www.centralyachtagent.com/yachtadmin/yachtlg/yacht6536/6536menu1.jpg";s:13:"yachtMenu2Pic";s:76:"https://www.centralyachtagent.com/yachtadmin/yachtlg/yacht6536/6536menu2.jpg";s:13:"yachtMenu3Pic";s:0:"";s:13:"yachtMenu4Pic";s:0:"";s:13:"yachtMenu5Pic";s:0:"";s:13:"yachtMenu6Pic";s:0:"";s:13:"yachtMenu7Pic";s:0:"";s:13:"yachtMenu8Pic";s:0:"";s:13:"yachtMenu9Pic";s:0:"";s:14:"yachtMenu10Pic";s:0:"";s:9:"yachtCrew";s:1:"6";s:14:"yachtCrewSmoke";s:3:"Inq";s:13:"yachtCrewPets";s:2:"No";s:16:"yachtCrewPetType";s:0:"";s:16:"yachtCaptainName";s:17:"Alessandro Abbate";s:18:"yachtCaptainNation";s:8:"Italian ";s:16:"yachtCaptainBorn";s:2:"50";s:15:"yachtCaptainLic";s:0:"";s:18:"yachtCaptainYrSail";s:1:"0";s:19:"yachtCaptainYrChart";s:1:"0";s:16:"yachtCaptainLang";s:26:"Italian, English, Spanish ";s:13:"yachtCrewName";s:0:"";s:14:"yachtCrewTitle";s:0:"";s:15:"yachtCrewNation";s:0:"";s:15:"yachtCrewYrBorn";s:1:"0";s:12:"yachtCrewLic";s:0:"";s:15:"yachtCrewYrSail";s:1:"0";s:16:"yachtCrewYrChart";s:1:"0";s:13:"yachtCrewLang";s:0:"";s:16:"yachtCrewProfile";s:5356:"Captain: Alessandro Abbate, Italian 50 y.o.
No
33.00 m
160
Litres/Hr
VAT exempt
Plus Expenses
0
http://www.cyabrochure.com/ebn/2395/pdhaX/6536/4
Inq
a:3:{s:16:"green_initiative";s:0:"";s:16:"reusable_bottles";s:0:"";s:19:"other_green_efforts";s:0:"";}
a:15:{s:5:"tanks";s:1:"0";s:9:"wet_suits";s:1:"0";s:15:"number_of_dives";s:0:"";s:11:"night_dives";s:1:"0";s:9:"dive_info";s:0:"";s:13:"communication";s:0:"";s:11:"full_course";s:0:"";s:14:"air_compressor";s:11:"Not Onboard";s:3:"bcs";s:1:"0";s:11:"weight_sets";s:1:"0";s:16:"number_of_divers";s:1:"0";s:20:"registrations_number";s:1:"0";s:11:"dive_lights";s:1:"0";s:10:"dive_costs";s:0:"";s:14:"scuba_on_board";s:35:"Yacht offers Rendezvous Diving only";}
a:4:{s:12:"fishing_gear";s:1:"0";s:17:"fishing_gear_type";s:0:"";s:4:"rods";s:0:"";s:16:"deep_sea_fishing";s:0:"";}
Italian
Italian
1
Yacht offers Rendezvous Diving only
1656094215
12
a:11:{s:10:"11-25-2021";i:1;s:10:"11-26-2021";i:1;s:10:"11-28-2021";i:2;s:10:"12-02-2021";i:1;s:10:"12-28-2021";i:1;s:10:"01-07-2022";i:1;s:10:"01-09-2022";i:1;s:10:"01-11-2022";i:1;s:10:"02-15-2022";i:1;s:10:"02-21-2022";i:1;s:10:"02-28-2022";i:1;}
a:2:{s:7:"updated";i:1655868790;s:5:"links";a:0:{}}
info@flyingcharter.it
Flying charter

Reviews

Awesome Trip!

12-19 June 2022
Amalfi Coast

We thought the entire trip was awesome. It's very diffcult to pick a favorite moment as all the experiences had different highlights and each island had its own personality.
The captain did a great job of working around the schedule to make sure were comfortable and enjoyed all the different areas!

Thank you!
Mr. V.

3